Turning Employees into Advocates
How Lion Empowered a Workforce of Beer Champions
THE CHALLENGE
The Australian beer market has been in decline for the past four decades, battling increased preference and knowledge of wine & spirits and negative social perceptions. Lion wanted to evolve the culture around beer in Australia – starting with a more powerful internal advocacy.
THE BRIEF
We were tasked with creating an education and engagement programme to provide Lion staff with the ongoing knowledge, skills and confidence to be able to effectively advocate beer inside and outside of the workplace.
Our core objectives were to:
Create an ongoing journey for Lion people

Be accessible for all levels of the business and experience levels

Be self-sustaining

Create mobile-centric assets that would allow staff to advocate in the bars, hotels and homes where beer was under pressure
We applied the Jennings 10:20:70 learning model through a series of set-piece learning events, community exercises & ongoing challenges.

At gold level, teams get to design and brew their own beer, so we helped coordinate the installation of 5 'craft brewing' kits in Lion breweries.
We needed to help staff advocate in the battleground of the bars of Australia.
So, we enabled mobile learning and sharing via a hosted website and sharable content of bite-size animations explaining beer's history, production and appreciation.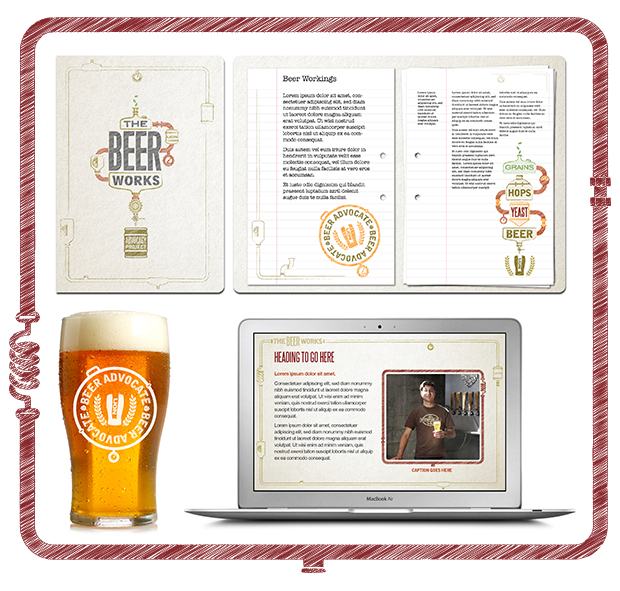 We designed the content, built the programme structure and led the team through rounds of prototyping and pilots for all structured education sessions. In total, we scripted, filmed, edited and uploaded 23 hours of video content.
…and wrapped all this up in a new brand and a complete beer lexicon.
THE SOLUTION
Beer Works is a multi-tier programme containing 4 progressive levels of advocacy, multiple interactive and hands-on workshops, discovery and communication challenges and more than 20 animated videos.
The programme applies as much to an experienced brewer as it does to a beer novice from an office support function.
THE RESULT
Since its launch, Beer Works has contributed to a sizeable rise in key metrics. More than 1,500 Lion staff have moved through the programme, which has now been extended to retail partners.
90% of the business have completed the Beer Works programme

40% increase in mastery of 'how to pour, taste and appreciate a beer'

67% of staff now understand 'why different beer styles are the way they are'
As a platform, it allows Lion to engage and equip staff with critical Customer Experience assets and training wherever they are.